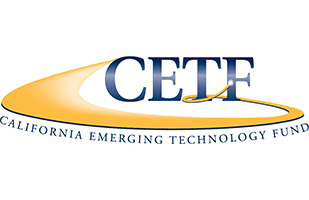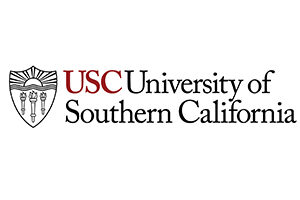 Internet Adoption and the "Digital Divide" in California is a summary report of the CETF 2021 Statewide Broadband Adoption Survey in partnership with University of Southern California (USC).  The CETF survey tracks the progress of broadband deployment and adoption throughout California from 2008 to 2021 and finds more than 90% of the state's households have high-speed Internet connectivity at home through either a computing device or a smartphone, but 9.6% still are not connected.  Home broadband adoption is increasing, up 3 percentage points from 2019, and for the first time since the Statewide Survey on Broadband Adoption began in 2008, the percentage of California households with access to the Internet has passed 90%.  Also encouraging, the proportion of Californians connecting to the Internet through a home computing device—defined as a desktop, laptop or tablet computer—has increased from 78% to 85%.  This trend is positive because Californians using only a smartphone to get online are considered "underconnected" and are at a significant disadvantage for Internet navigation and other digital functionality needed for vital activities such as distance learning and telehealth.
In 2021 while a record percentage of California households are connected to the Internet, 15% of California households (nearly 2 million) are digitally-disadvantaged:  9.6% are unconnected (about 1.25 million households); and 5.6% are underconnected (about 730,000 households).  The Digital Divide remains especially challenging for a significant number of low-income and Latino households, seniors and people with disabilities. The disadvantage only has grown more acute since the pandemic with so many activities having gone digital, including education, work, healthcare and access to government services.  Affordability is the main reason that keeps these households from connecting to the Internet with digital literacy and the lack of an appropriate computing device also being relevant factors
Several California demographic groups fall more than 10 percentage points below the 90% overall adoption goal:
Households earning less than $20,000 (70%)
Adults 65 or older (77%)
Not a high school graduate (63%)
Spanish-speaking Latinos (75%)
Adults who identify having a disability (83%)

"Going digital is a way of life, so we are encouraged to see that overall Internet adoption is increasing.  Still, far too many Californians are up against a Wall of Poverty.  From our work in education and telehealth, we know home Internet is a catalyst for expanding opportunity for all Californians.  It's time for leadership from the highest levels of government and business to crush the Wall of Poverty," said Sunne Wright McPeak, CETF President and CEO.
CETF has conducted the State Survey on Broadband Adoption regularly since 2008.  The new partnership adds a broad coalition of USC researchers to identify impactful solutions.  The survey will be released in three phases, with findings to be released in April around how broadband at home is a catalyst to improve educational achievement and access to telemedicine.
USC Research Panel
Researchers from across the University of Southern California will analyze and interpret results of the 2021 Statewide Survey, including:  Stephen Aguilar of the USC Rossier School of Education; Francois Bar of the USC Annenberg School for Communication and Journalism; Donna Benton of the USC Leonard Davis School of Gerontology; Geoffrey Cowan of the USC Annenberg School for Communication and Journalism and Center on Communication Leadership and Policy; Conyers Davis of the USC Sol Price School of Public Policy and Schwarzenegger Institute; Pedro Noguera, Dean of the USC Rossier School of Education; Manuel Pastor of the USC Dornsife College of Letters, Arts and Sciences, and Director of the Equity Research Institute; Adam Clayton Powell of the USC Annenberg School of Communication and Journalism; Dorian Traube of the USC Suzanne Dworak-Peck School of Social Work; and Kathleen Wilber of the USC Leonard Davis School of Gerontology.  Former State Treasurer and Controller John Chiang, Past Fellow at the USC Dornsife Center for the Political Future, also is a contributing researcher.
About the 2021 Statewide Survey on Broadband Adoption
The 2021 Statewide Survey of 1,650 California adults was conducted between February 10 and   March 22, 2021 in English, Spanish, Mandarin and Vietnamese to reflect population patterns.  94% of the interviews were completed by mobile phones and the remaining 6% by landline phones.  The overall sample error is -/+ 2 percentage points with a 95% confidence level.  The results are weighted for age, gender, race/ethnicity, education and region based on totals from the American Community Survey (ACS).  Household connectivity results of more than 90% consist of the following findings:  84.8% connected; 5.6% underconnected (smartphone only); 9.6% unconnected.
About California Emerging Technology Fund
CETF is a statewide non-profit foundation with the mission to close the Digital Divide in California.  CETF provides grants to non-profit community-based organizations (CBOs) to assist low-income households adopt broadband and become digitally proficienct, leads and manages School2Home (S2H) to successfully integrate technology into teaching and learning with deep parent engagement to close the Achievement Gap in middle schools in low-income neighborhoods, and promotes Digital Inclusion in public policy to achieve Digital Equity.