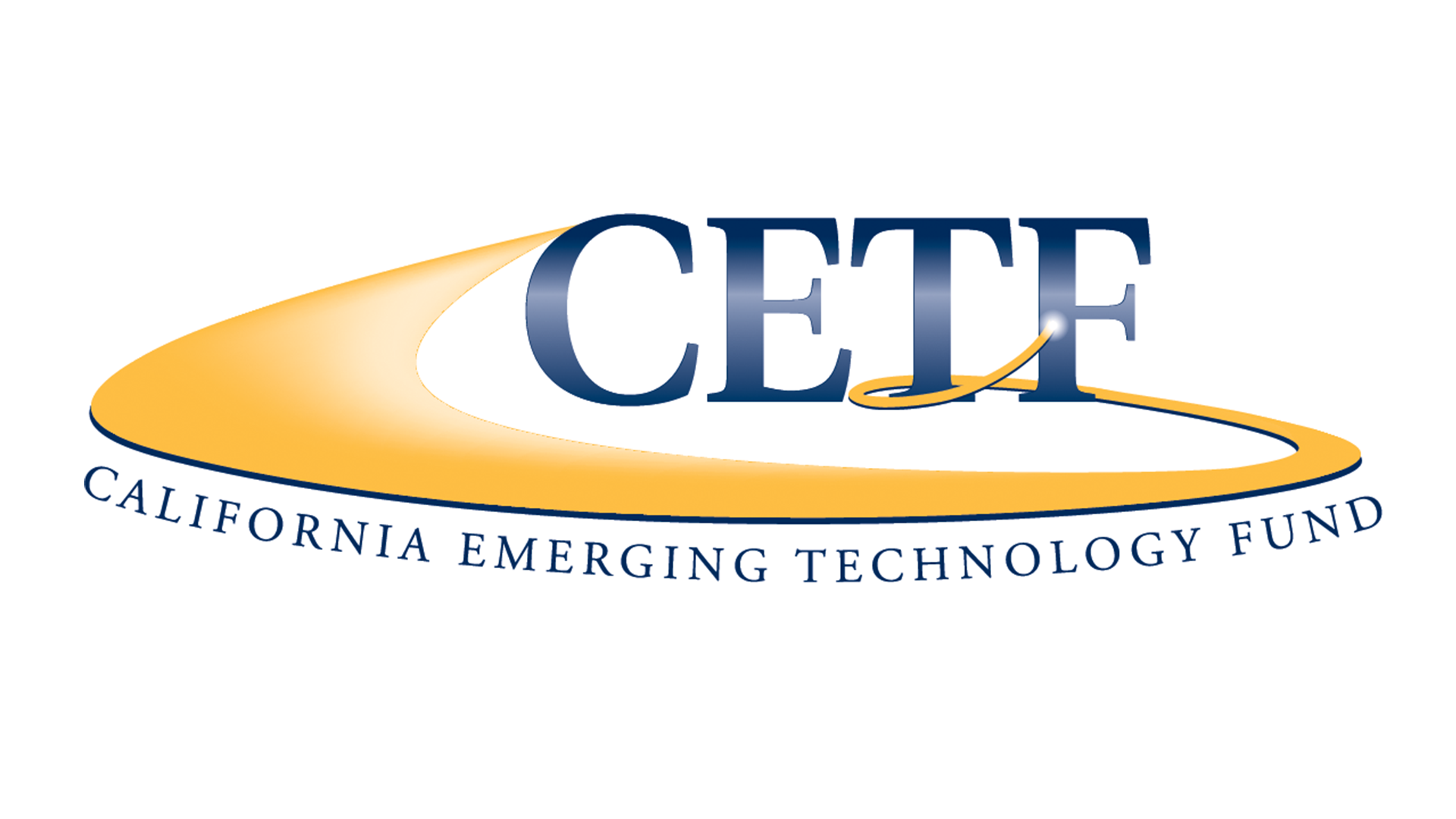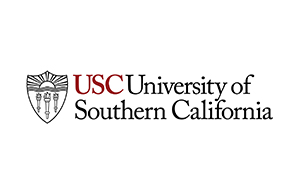 Los Angeles and Bay Area — Pandemic-era survey finds poorest households are at risk of falling farther behind without urgent action– A new Statewide Survey released today by the California Emerging Technology Fund (CETF) and the University of Southern California (USC) finds more than 90% of the state's households have high-speed Internet connectivity at home through either a computing device or a smartphone, but 9.6% still are not connected.
The results show that home broadband adoption is increasing, up more than 2 percentage points from 2019, the last time the Statewide Survey on Broadband Adoption was conducted.  For the first time since the Statewide Survey began in 2008, the percentage of California households connected to the Internet has passed 90%.  Also encouraging, in the past two years, the proportion of Californians connecting to the Internet through a home computing device—a desktop, laptop or tablet computer—has increased from 78% to 85%.  At the same time, the number of households with only a smartphone to access the Internet has declined from 10% to 6%.  This trend is positive because Californians using only a smartphone to get online are considered "underconnected" and are at a significant disadvantage for Internet navigation and other digital functionality needed for vital activities such as distance learning and telehealth.
Yet, while a record percentage of Californians are connected to the Internet in 2021, 15% of California households (nearly 2 million) remain digitally-disadvantaged:  9.6% are unconnected (about 1.25 million households); and 5.6% are underconnected (about 730,000 households).
The research finds that the Digital Divide remains especially challenging for a significant number of low-income and Latino households, seniors and people with disabilities.  The disadvantage only has grown more acute since the pandemic with so many activities having gone digital, including education, work, healthcare and access to government services.  Affordability is the main reason that keeps these households from connecting to the Internet with digital literacy and the lack of an appropriate computing device also being relevant factors.
Now urgent questions loom, given that COVID-19 subsidy programs, particularly for students, likely contributed to the growth in broadband adoption and home Internet use.  When these short-term measures expire, will government and industry leaders have established long-term solutions to keep new users online and ensure they aren't left behind again?  Will they have launched efforts to reach the remaining digitally-disadvantaged residents?  The survey results provide insights to the hurdles that policymakers must overcome.
"Going digital is a way of life, so we are encouraged to see that overall Internet adoption is increasing.  Still, far too many Californians are up against a Wall of Poverty.  From our work in education and telehealth, CETF knows home Internet is a catalyst for expanding opportunity for all Californians.  It's time for leadership from the highest levels of government and business to crush the Wall of Poverty," said Sunne Wright McPeak, CETF President and CEO.
Earlier, CETF and USC announced a research partnership to help drive policy to close the Digital Divide.  CETF has conducted the State Survey on Broadband Adoption regularly since 2008.  The new partnership adds a prestigious panel of USC researchers to identify impactful solutions.
"This survey seeks to inform policies that will connect all Californians to fast, reliable and affordable broadband," said Hernán Galperin, Ph.D., the study's lead researcher and an associate professor at the USC Annenberg School for Communication and Journalism.  "The pandemic has brought renewed attention to the Digital Divide.  We have a unique window of opportunity to reach the goal of full broadband adoption."
Barbara O'Connor, Ph.D., Chair of the CETF Board of Directors and a USC alumna, said "The partnership between the California Emerging Technology Fund and the University of Southern California is providing vital data and timely information to inform public policy and drive action."
Additional survey results will be released in April around how home Internet service is a catalyst to improve educational achievement and increase access to telemedicine.
"A silver lining of the pandemic is that more households with children report they have school-issued computers at home.  This positive trend bodes well for these households to have access to home Internet to support distance learning and healthcare", said Dorian Traube, Ph.D., an associate professor in the Suzanne Dworak-Peck School of Social Work and a CETF Director.
Among the 2021 Statewide Survey findings are the following conclusions:
The Digital Divide grows out of poverty in urban and rural areas.
In recent years, the Statewide Survey findings show that lack of Internet at home is closely tied to household income.  While showing modest improvements in broadband adoption over 2019,    Los Angeles County (19%) and the Central Valley (20%) have the largest percentage of households that are either unconnected or only connected by smartphone, compared to 15% overall in California.
The "Wall of Poverty" blocks access to opportunity. 
Income is a key determinant in whether a household has Internet access.  Among households earning less than $40,000 a year, 29% have no connection or only have access through a smartphone.  Earlier gains in broadband adoption for this group have plateaued, likely because as other research has shown poor Californians are disproportionately experiencing negative impacts due to the COVID-19 pandemic, including job loss.  For example, 6 in 10 households with no access say they never seek a connection outside the home, while 40% say they may visit a library, retailer or friends' home to get online.
Low-income households are twice as likely to have smartphone-only access to the Internet.
The share of smartphone-only households continues to fall for lower income groups, but still about 11% of households earning less than $40,000 annually are in this category, compared to 6% for the overall population.  Smartphones have limited functions compared to desktops, laptops, and tablets, especially when engaging in online learning and virtual doctor visits.
Low-income Latinos are more likely to be unconnected or underconnected.
Overall, 29% of California households earning less than $40,000 a year have no connection or only have access through a smartphone, rising to 35% for Latinos who speak only Spanish.  One in 4 of these Latino households (25%) has no Internet connection at home and another 10% only use a smartphone to connect.
Seniors and people with disabilities are more likely to be on the wrong side of the Digital Divide. 
More than a quarter of Californians age 65 and older (28%) and people with disabilities (27%) are unconnected or underconnected with only a smartphone, compared to 15% for the overall population.  But the gap is narrowing for both groups. 

Those without a high-school diploma are falling further behind.
Half of those without a high school degree are unconnected (37%) or only use a smartphone (12%), in stark contrast to those with higher educational attainment.  Adoption for those without a high school degree has slowed since 2019, the only cohort of education attainment to drop, likely reflecting the impact of the COVID-19 pandemic on lower-skilled workers who have lost their jobs.
Low awareness of available discount Internet service offers inhibits broadband adoption and blocks opportunity.
Nearly 2 in 3 unconnected or smartphone-only households are unaware of discounted Internet plans offered by the Internet Service Providers (ISPs) such as AT&T, Comcast, Charter, Cox, Frontier and T-Mobile, priced between $10-$23 a month, and fewer than 1 in 4 of those aware has ever applied—often for lack of knowledge of what to ask for or lack of trust in signing up.
In the context of increased government funding to cover the cost of broadband adoption, these findings underscore the need for ISPs to increase advertising and improve communications to help the poorest Californians learn about and get connected to affordable service.
USC Research Panel
Researchers from across the University of Southern California will analyze and interpret results of the 2021 Statewide Survey, including:  Stephen Aguilar of the USC Rossier School of Education; Francois Bar of the USC Annenberg School for Communication and Journalism;  Donna Benton of the USC Leonard Davis School of Gerontology; Geoffrey Cowan of the USC Annenberg School for Communication and Journalism and Center on Communication Leadership and Policy; Conyers Davis of the USC Sol Price School of Public Policy and Schwarzenegger Institute; Pedro Noguera, Dean of the USC Rossier School of Education; Manuel Pastor of the USC Dornsife College of Letters, Arts and Sciences, and Director of the Equity Research Institute; Adam Clayton Powell of the USC Annenberg School of Communication and Journalism; Dorian Traube of the USC Suzanne Dworak-Peck School of Social Work; and Kathleen Wilber of the USC Leonard Davis School of Gerontology.  Former State Treasurer and Controller John Chiang, Past Fellow at the USC Dornsife Center for the Political Future, also is a contributing researcher.
About the 2021 Statewide Survey on Broadband Adoption
The 2021 Statewide Survey of 1,650 California adults was conducted between February 10 and March 22, 2021 in English, Spanish, Mandarin and Vietnamese, to reflect population patterns.  94% of the interviews were completed by mobile phones and the remaining 6% by landline phones.  The overall sample error is -/+ 2 percentage points with a 95% confidence level.  The results are weighted for age, gender, race/ethnicity, education and region based on totals from the American Community Survey (ACS).  Household connectivity results of more than 90% consist of the following findings:  84.8% connected; 5.6% underconnected (smartphone only); 9.6% unconnected.
About California Emerging Technology Fund
CETF is a statewide non-profit foundation with the mission to close the Digital Divide in California.  CETF provides grants to non-profit community-based organizations (CBOs) to assist low-income households adopt broadband and become digitally proficient, leads and manages School2Home to successfully integrate technology into teaching and learning with deep parent engagement to close the Achievement Gap in middle schools in low-income neighborhoods, and promotes Digital Inclusion in public policy to achieve Digital Equity.
Media Contacts:
CETF:    Nadine Hugg, nadine.hugg@cetfund.org  or (510) 697- 8276
USC:      Ron Mackovich, ronald.mackovich@usc.edu  or (213) 810-8583