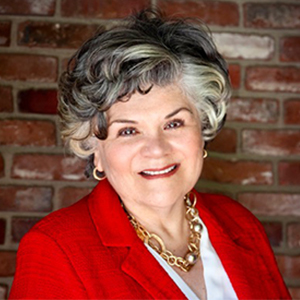 Martha M. Escutia, former California State Senator, was appointed vice president for USC Government Relations, effective May 1, 2013. Ms. Escutia oversees the university's federal, state and local government relations. Immediately prior to joining USC, Ms. Escutia was a partner at The Senators, a law and consulting firm she co-founded, that provides strategic, legal, legislative, regulatory, and policy advice to a wide array of clients. She was also a partner at Manatt, Phelps and Phillips from 2007 to 2010.
Ms. Escutia was a member of the California State Senate from 1998 to 2006 and a member of the California State Assembly from 1992 to 1998. She was the first woman Chair of both the Assembly and Senate Judiciary Committees.
In January, 2014, she was appointed to the State Bar of California's Council on Access and Fairness. She also serves on the California Commission on the Status of Women and Girls and the Board of the California Emerging Technology Fund, a $100 million fund aimed at bridging the digital divide.
Beginning in fall 2014, she will be teaching Legislative Procedure at the USC Gould School of Law. She has also served as a guest lecturer at the USC Sol Price School of Public Policy and as an adjunct professor in the political science department at East Los Angeles Community College.
Ms. Escutia received her Juris Doctor from Georgetown University and her Bachelor of Science from the USC Sol Price School of Public Policy. She is a member of Phi Beta Kappa.